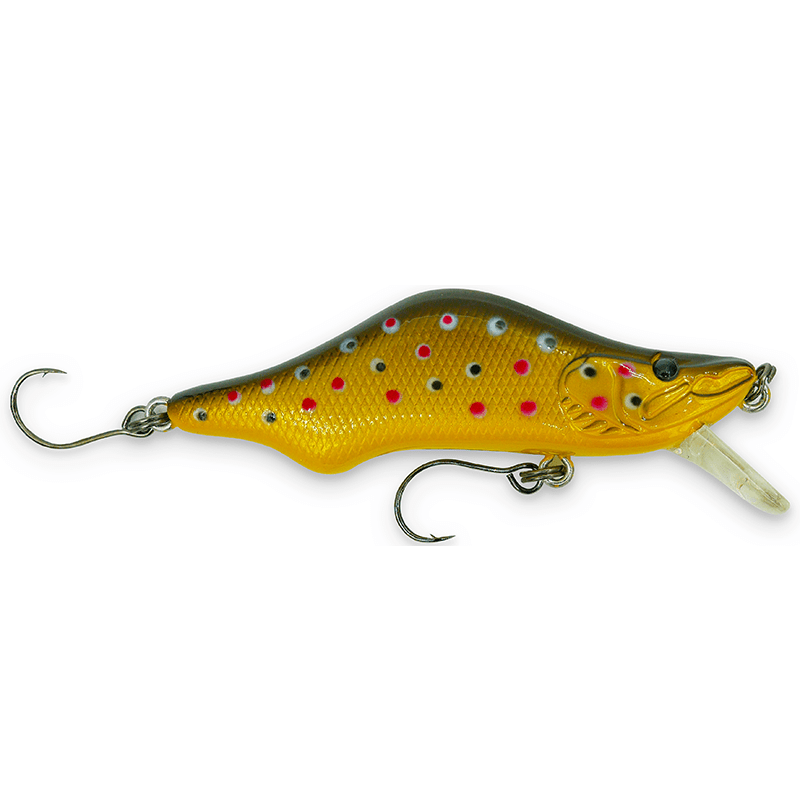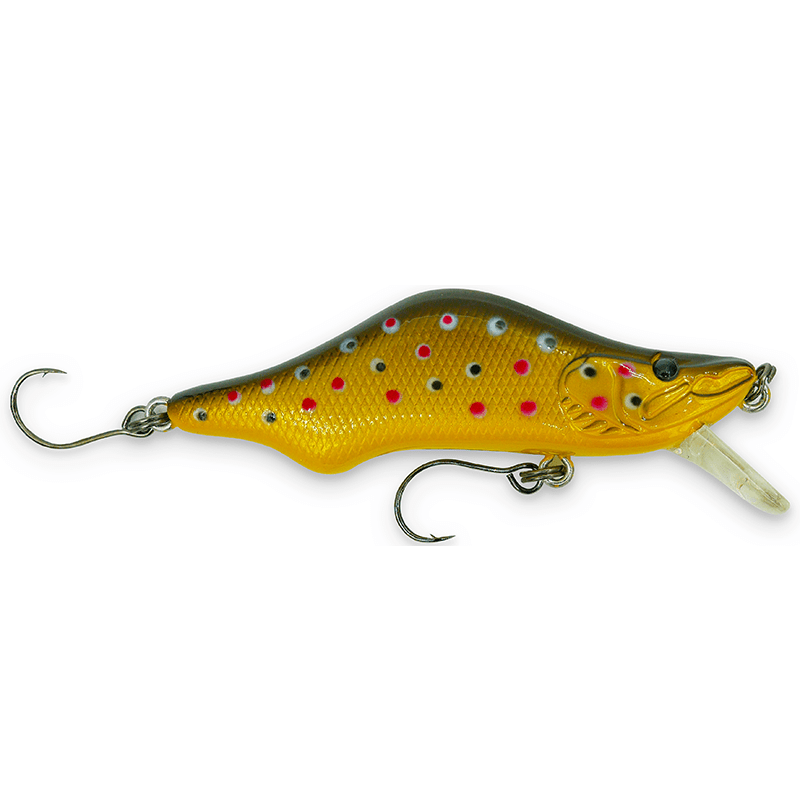  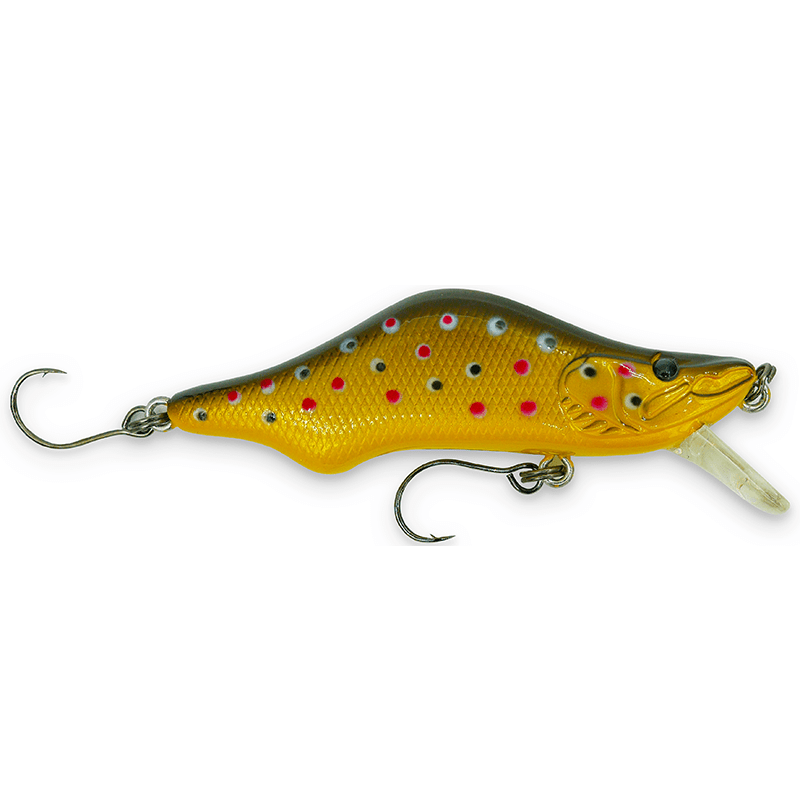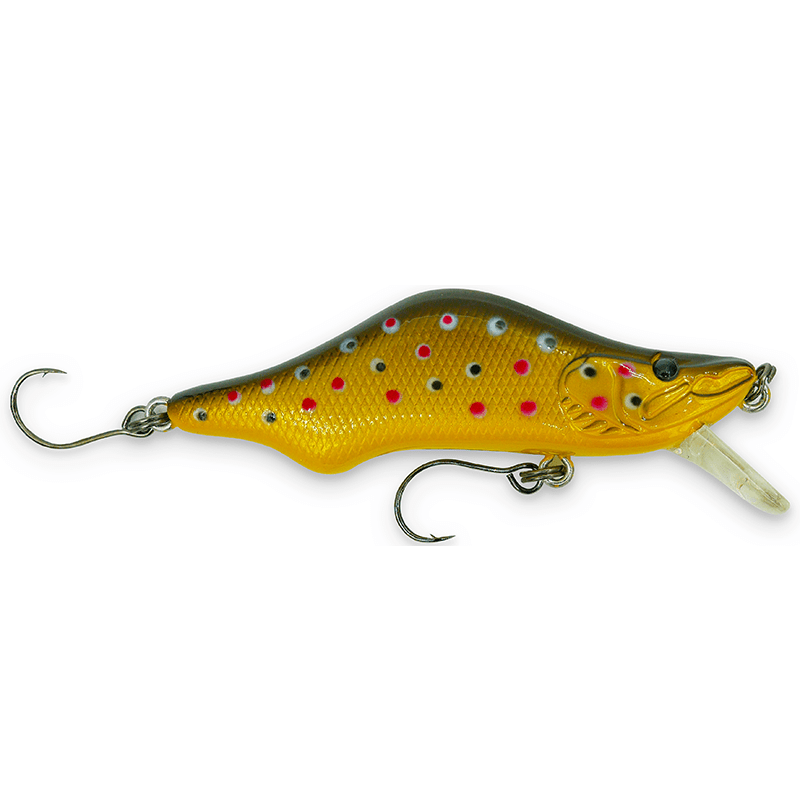 Sico First 68 Sinking
The famous Sico-First decoy in 68 mm! 
Indeed, after the great success of her little brother, you hastened to ask us for a bigger size so that you could fish trout in larger rivers. 
This Sico-First 68 mm can be used on trout as well as on perches and other predators. It is a formidable lure. Its atypical shape allows it to hold better in the currents and have a perfect balance on the descent.  
An indispensable decoy to have in your box! 
Lire la description complète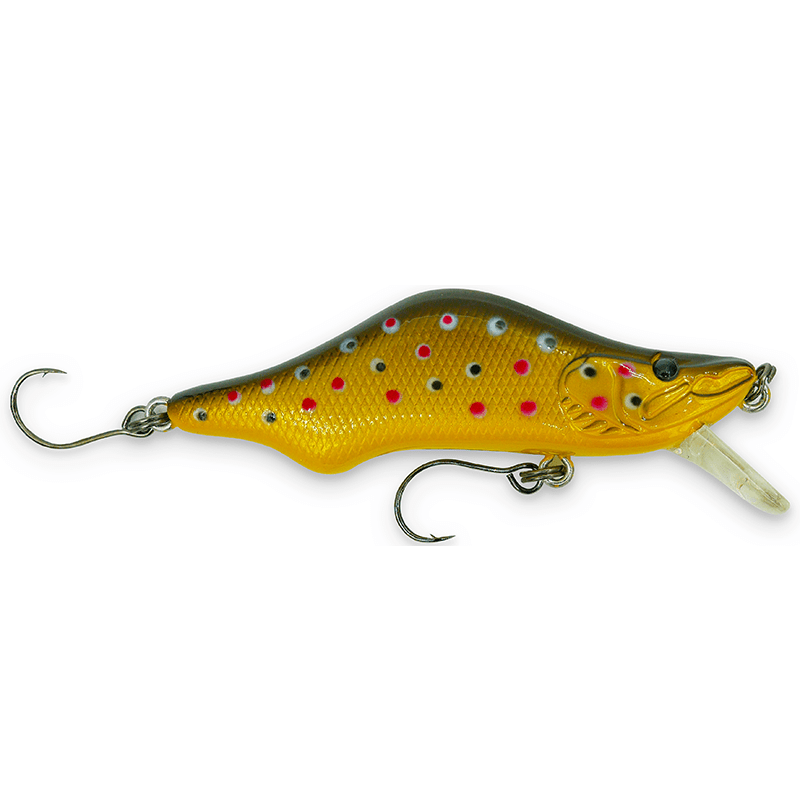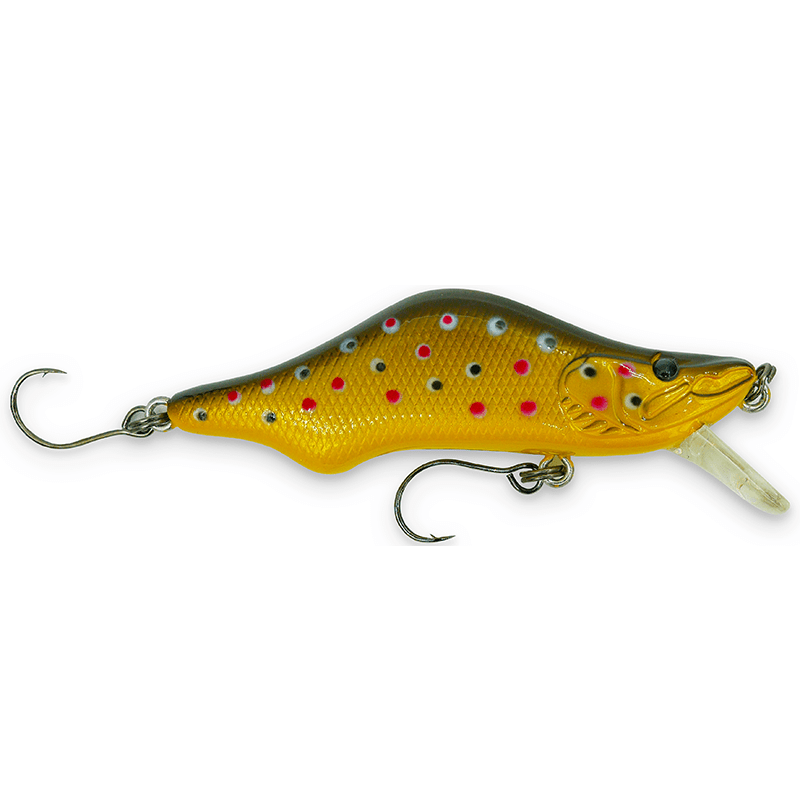 Available size: 68 MM
Weight: 9 grams
Flowing
Silencer
*Delivered with single hooks with barbs *