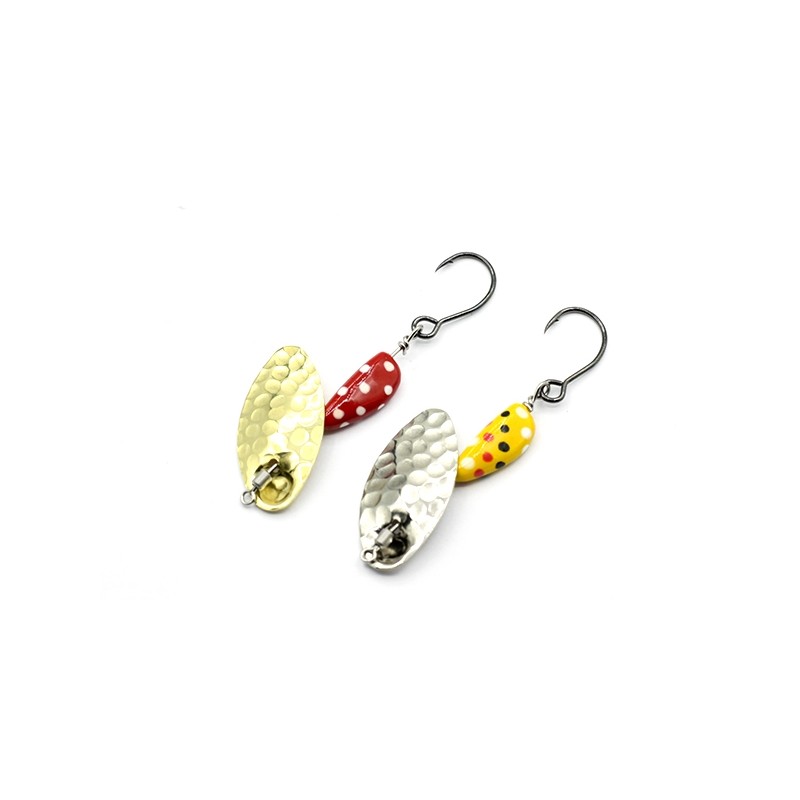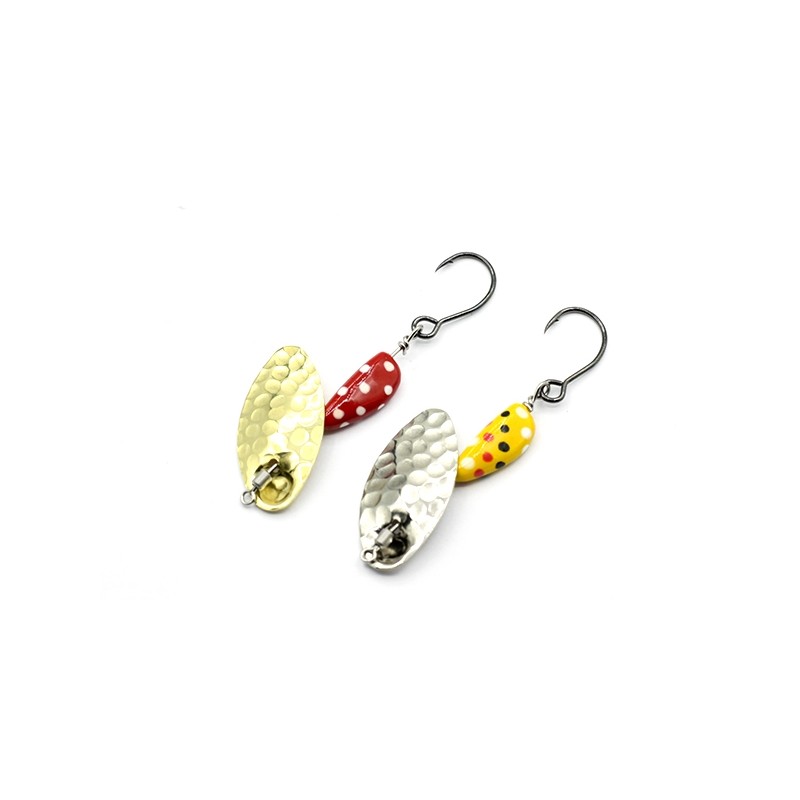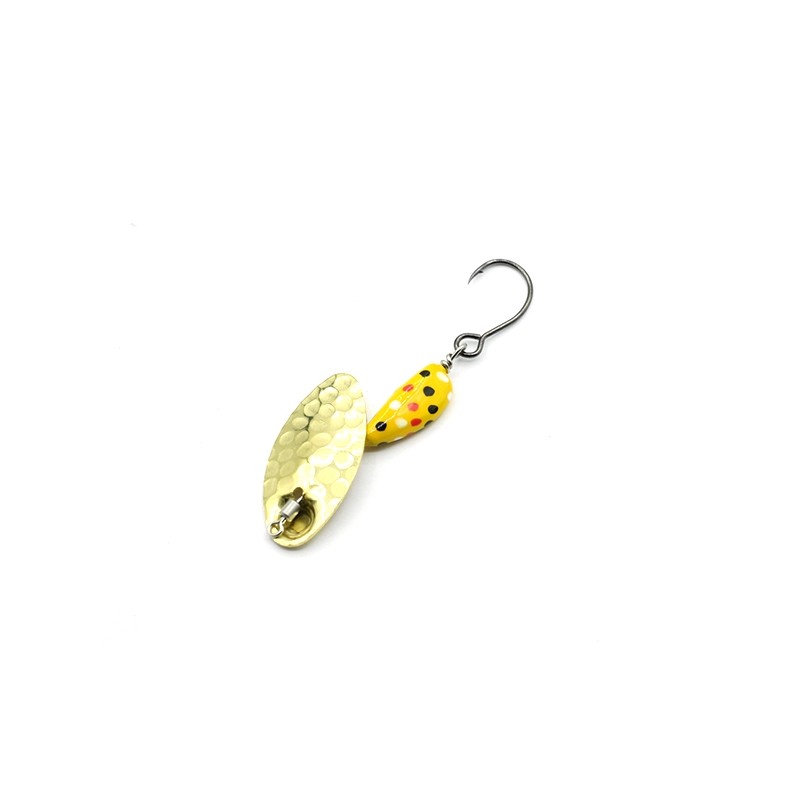  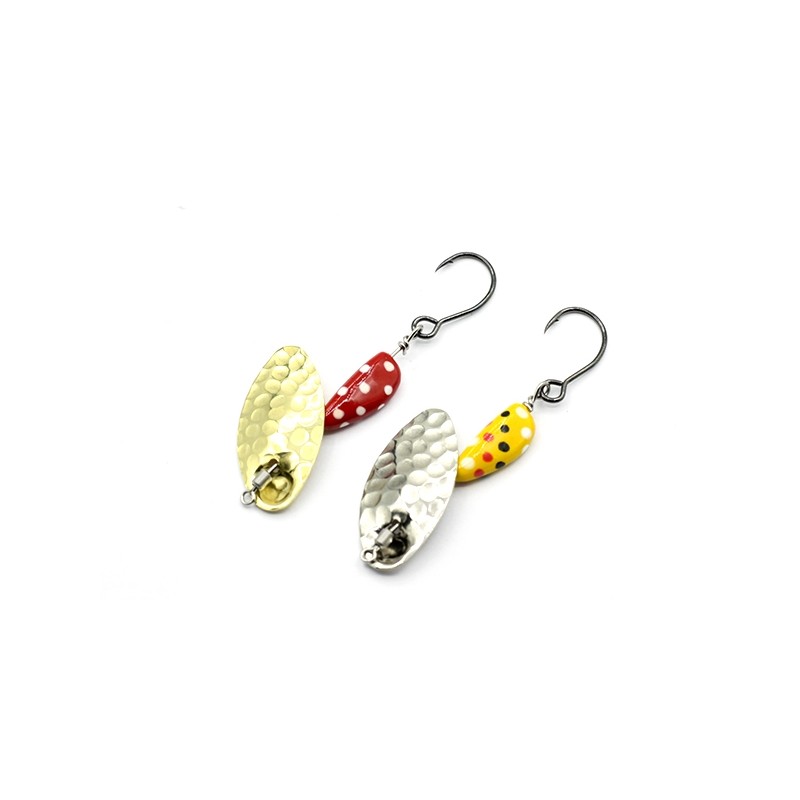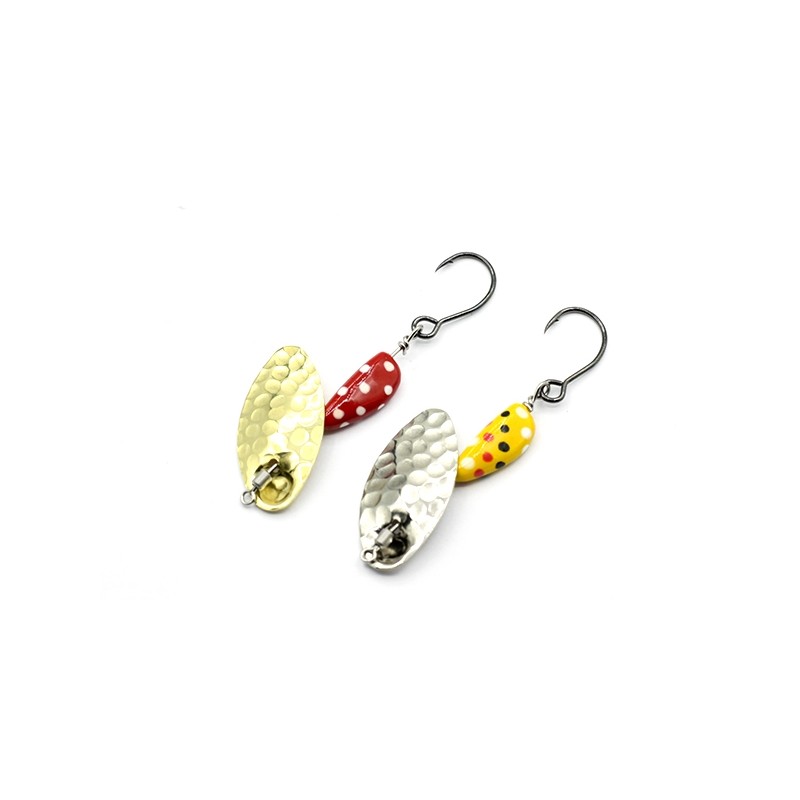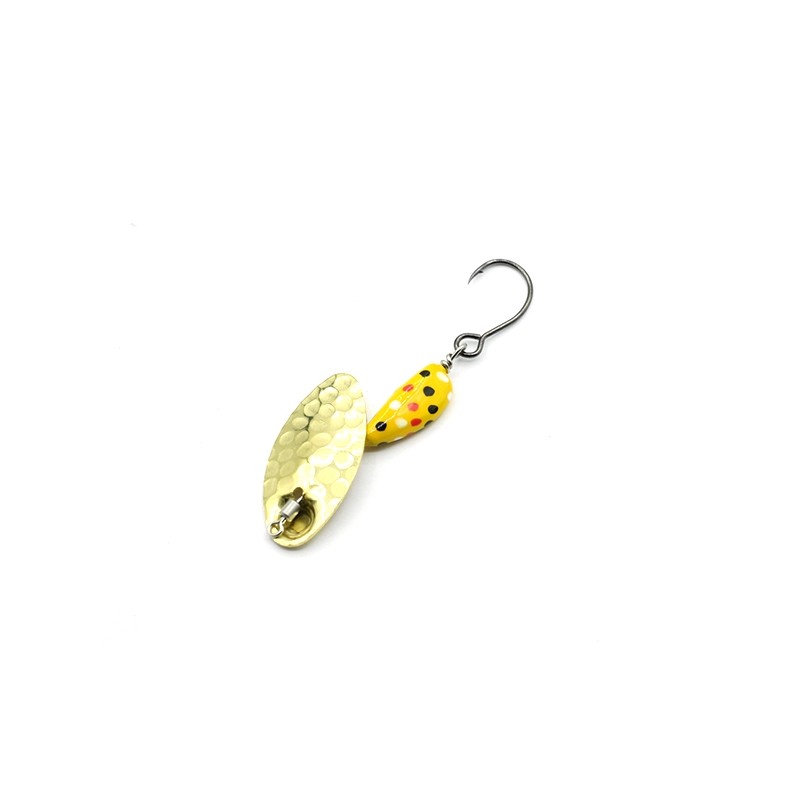 Spoon VIBRO
New in 2022: A rotating spoon made by hand, with a fixed axis to catch trout and small predators! This is a Sico Lure collaboration with a craftsman, designed for you.
The hammered pallet rotates as soon as it comes into contact with water. Weighing 3.5 grams you can easily cast it accurately and will allow you to fish between 0.30 and 1.5 meters below the surface of the water.
In addition, this hand-made spoon has a barrel swivel so as not to twist your nylon, braid, etc. You can easily use it with a clip. 
Single hook with pin 
Sold by the unit. 
Lire la description complète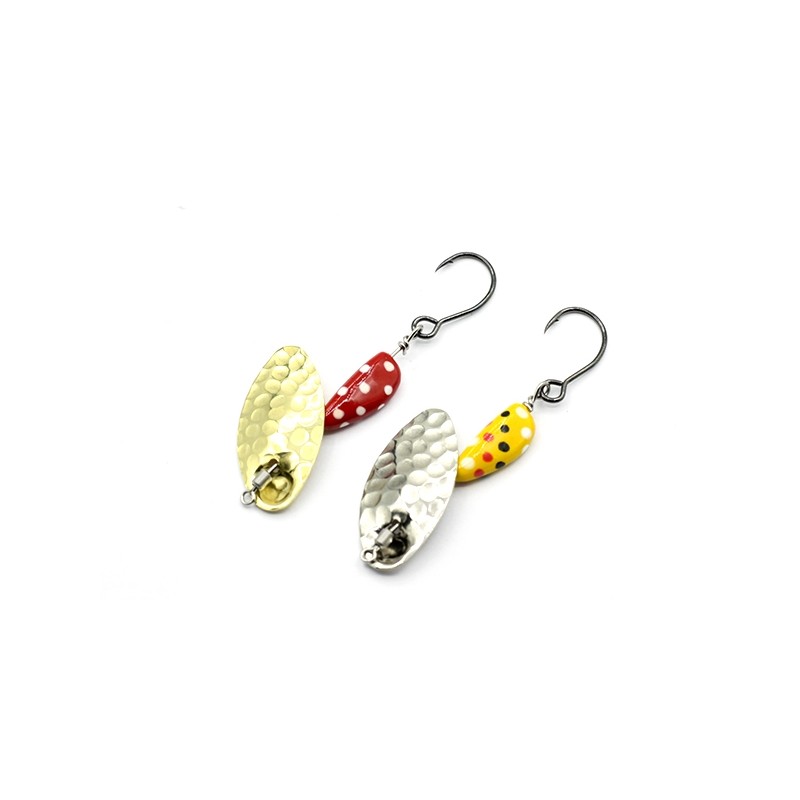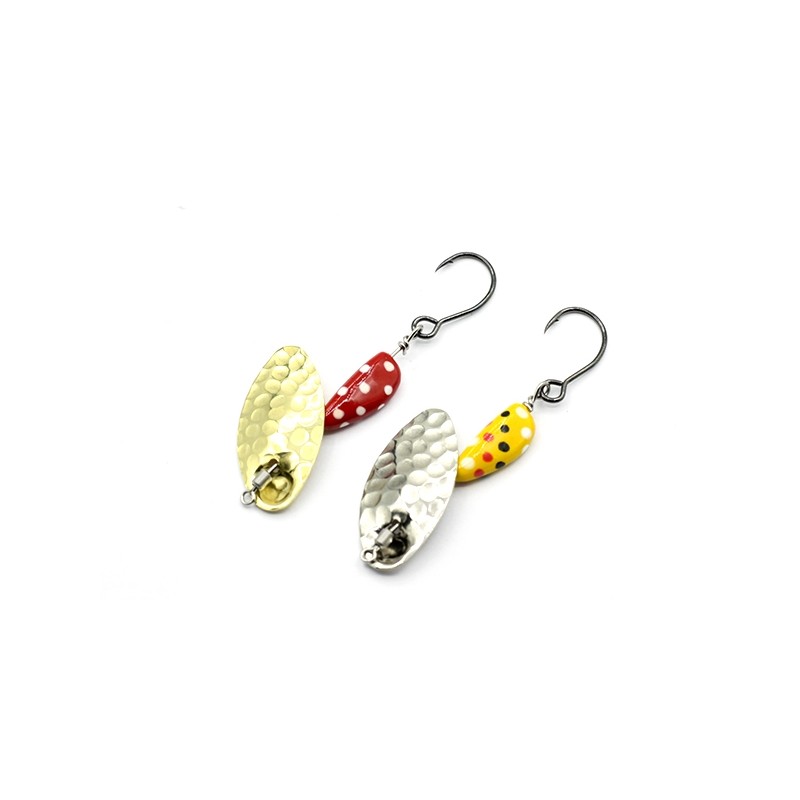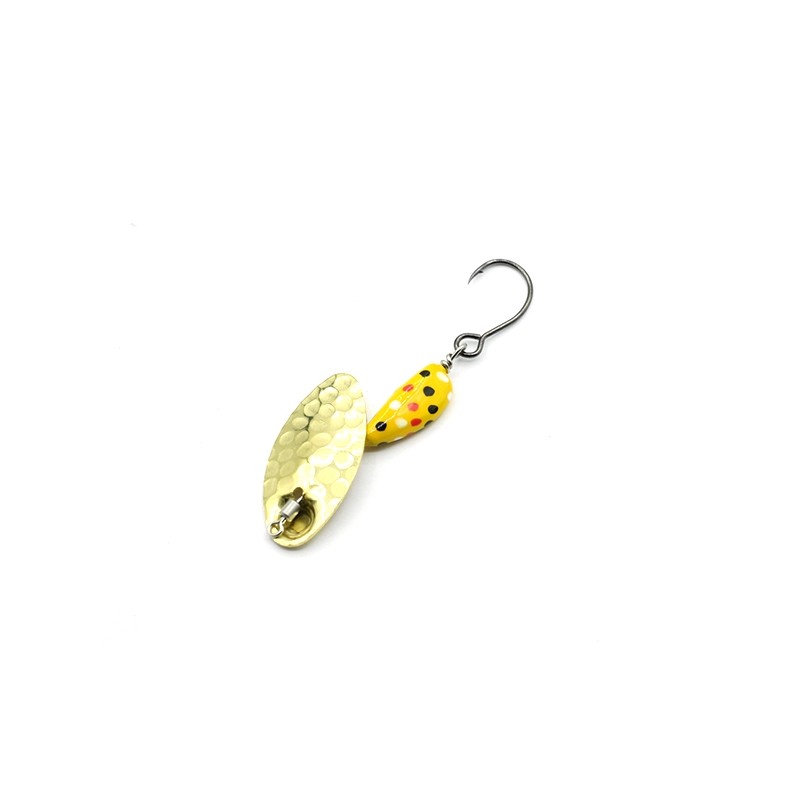 Palette Size: #2 
Weight: 3.5 Gr
Colors: Red (Gold and Silver Palette) and Yellow (Gold and Silver Palette)
Hook: simple with pin
Single spinning spoon