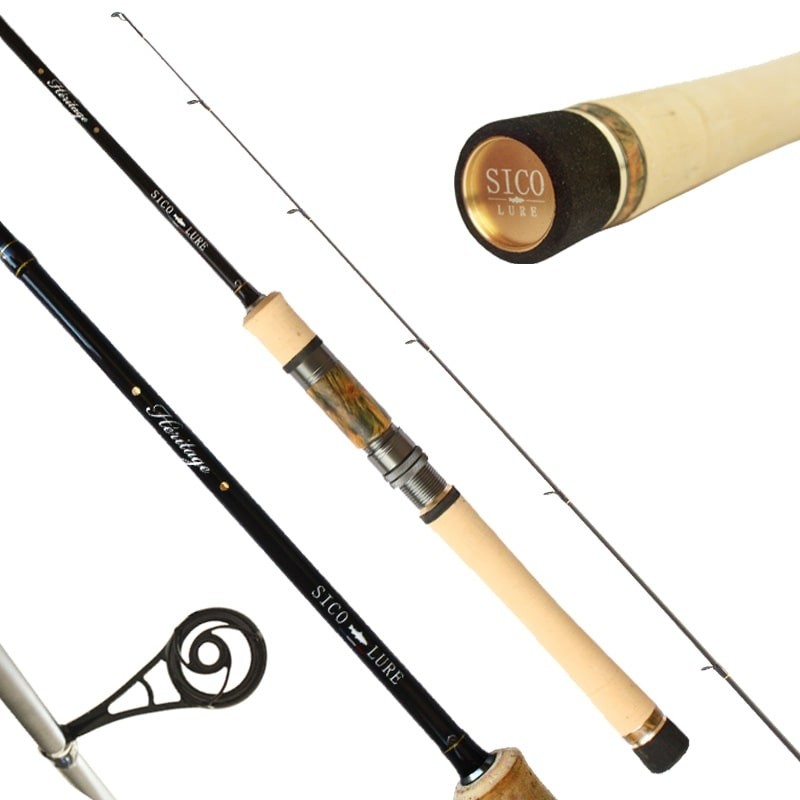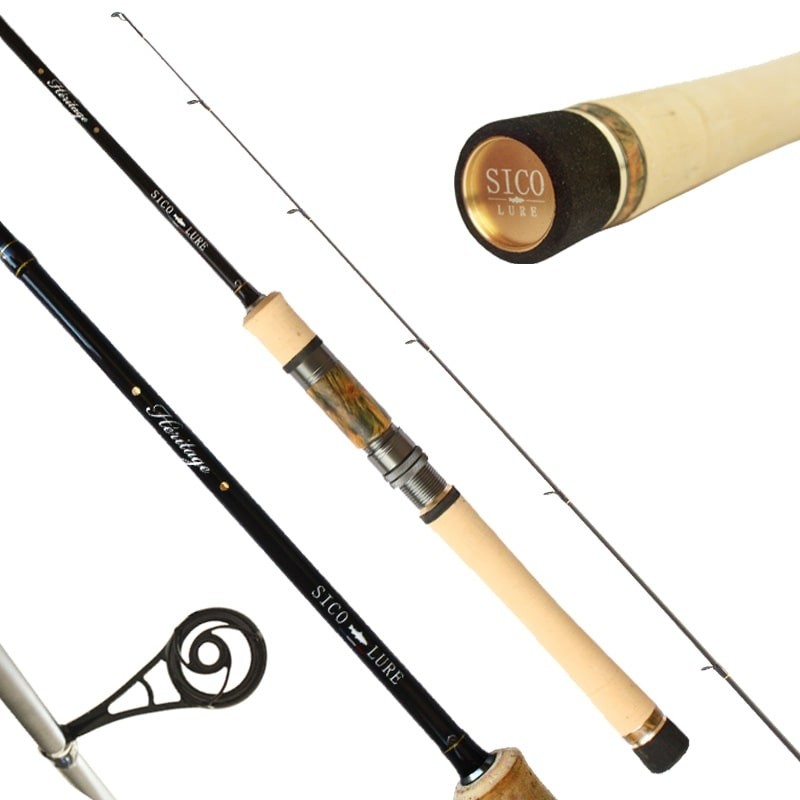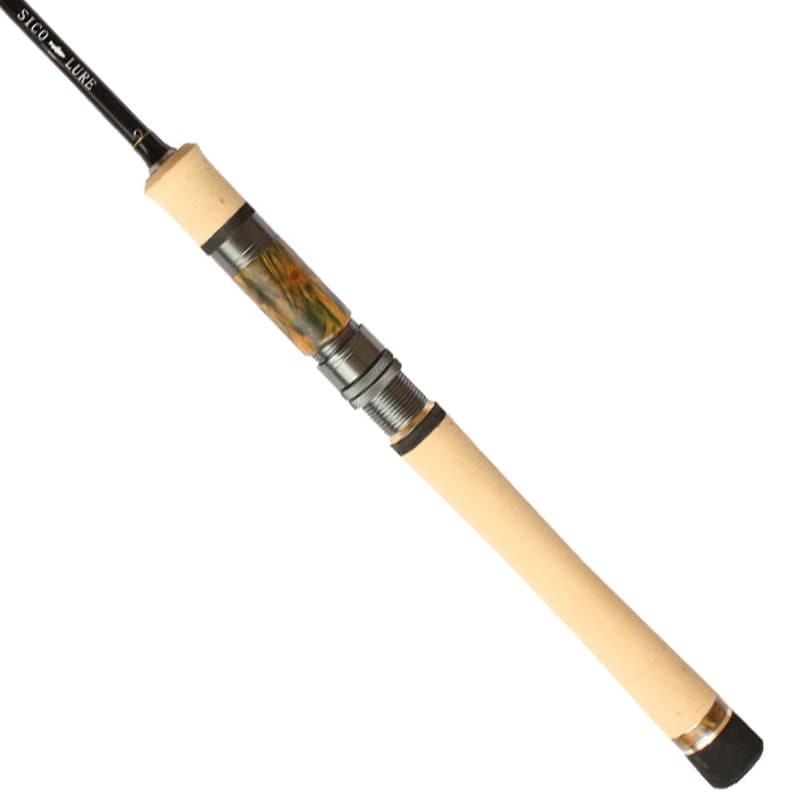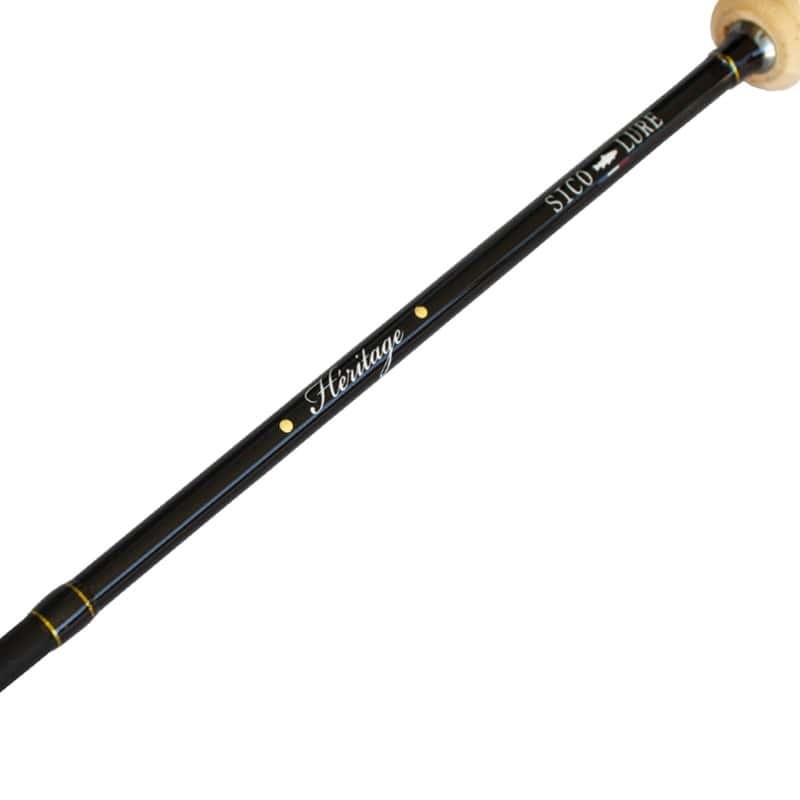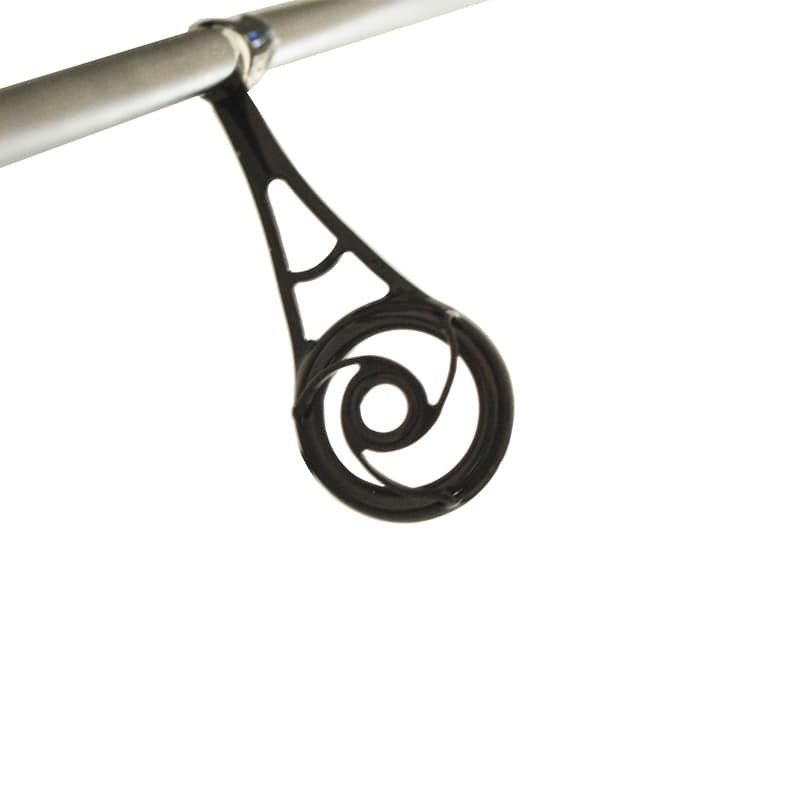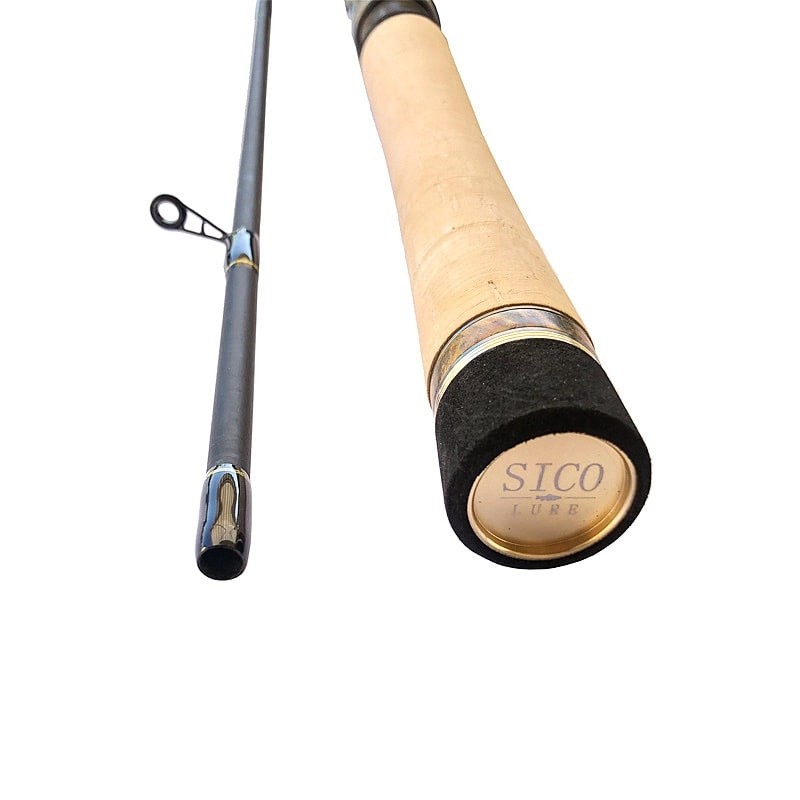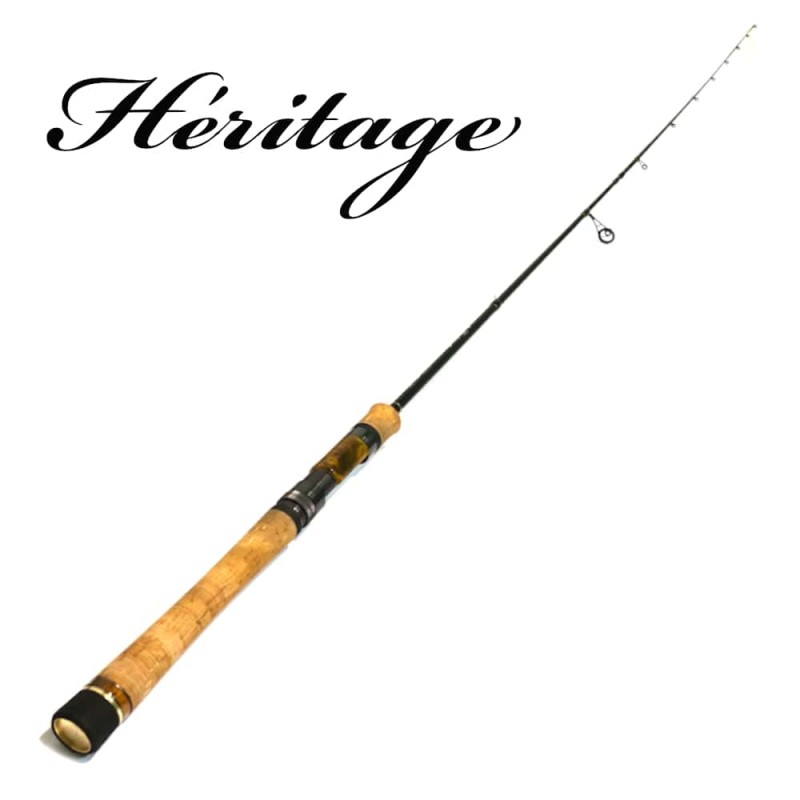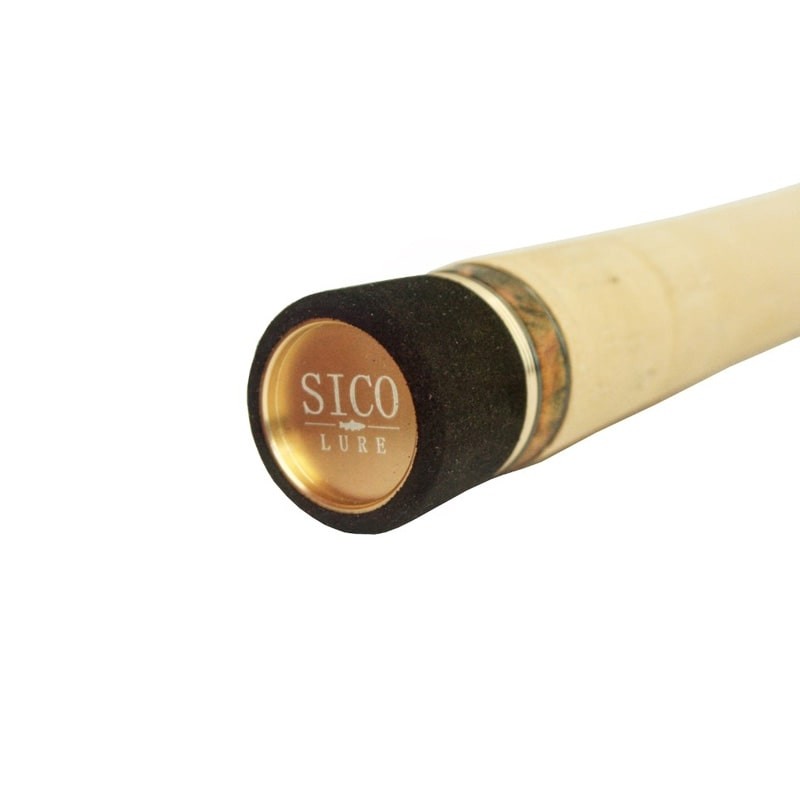  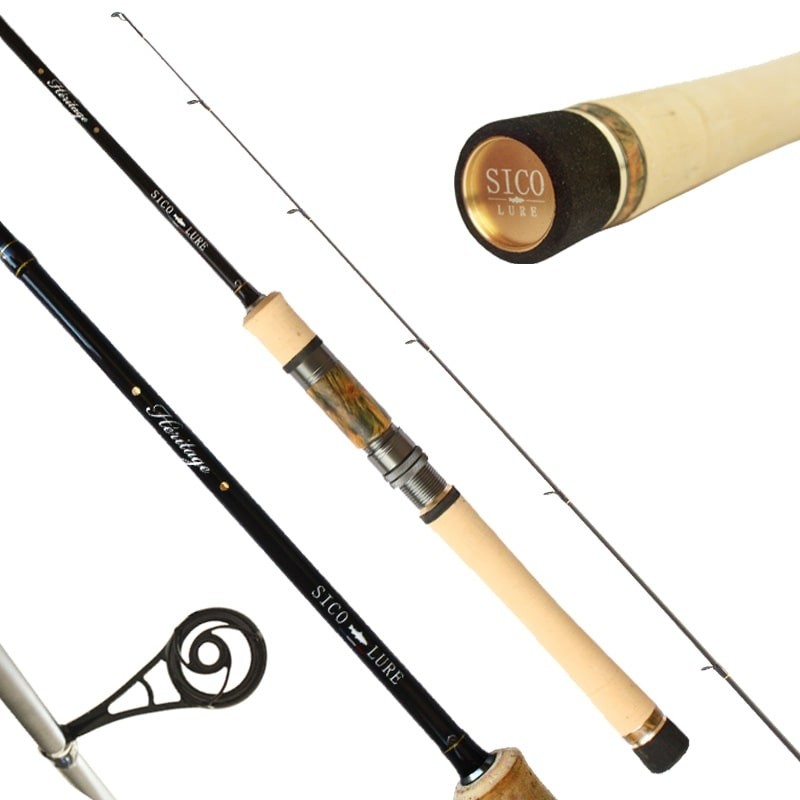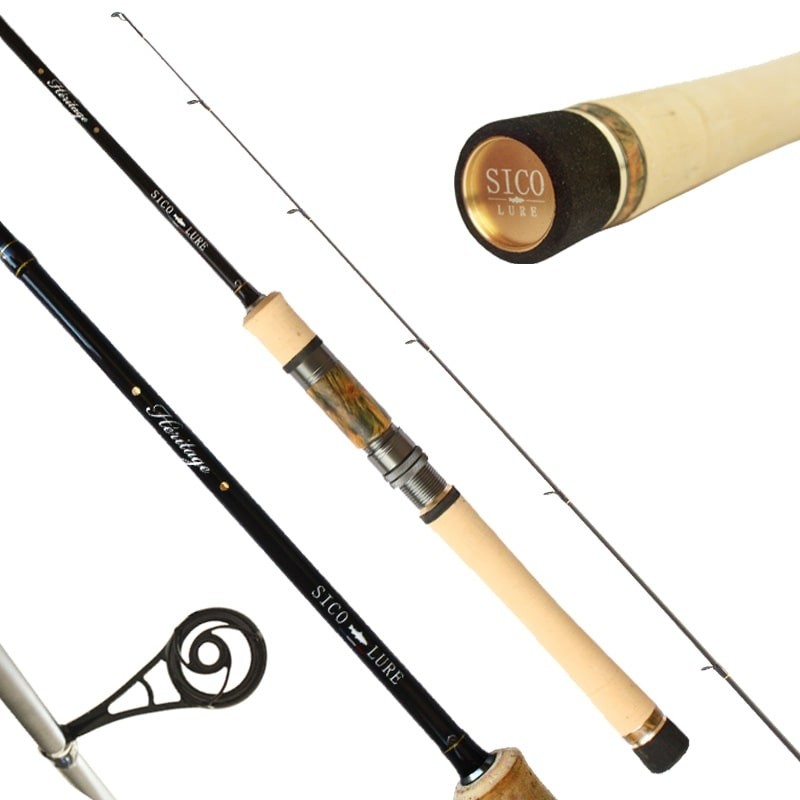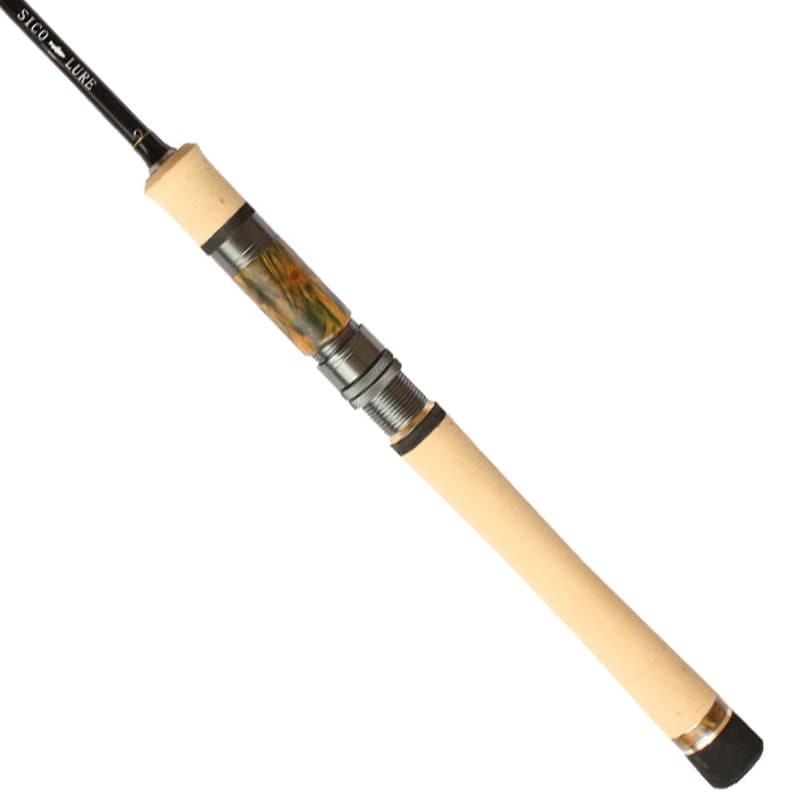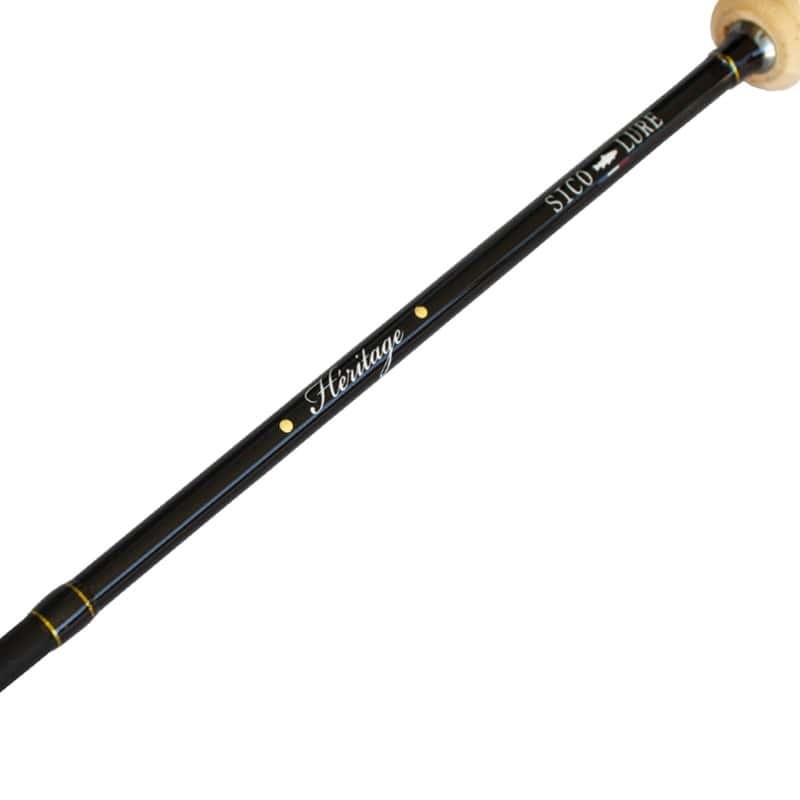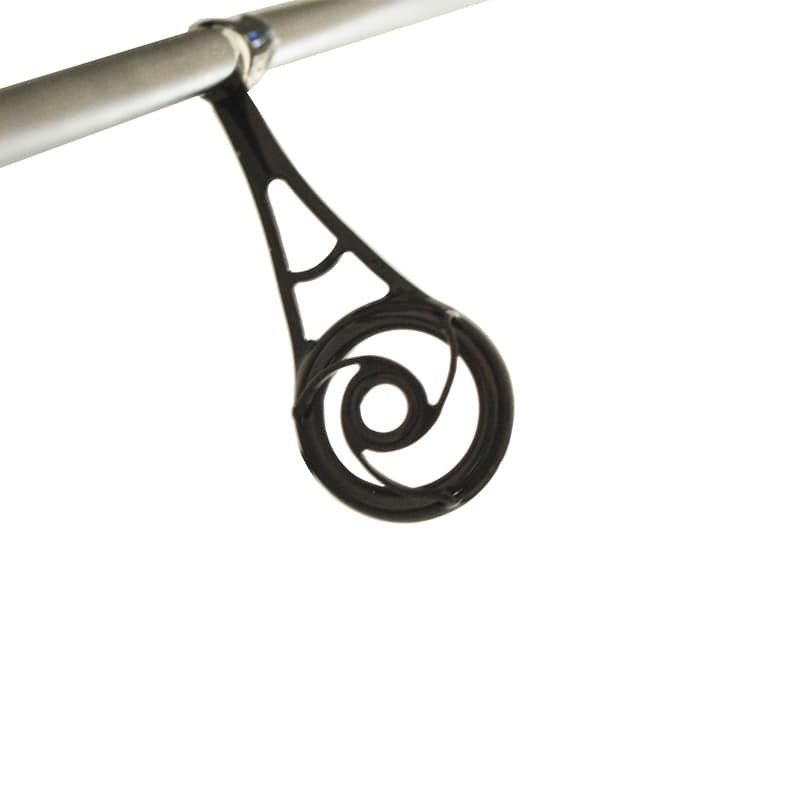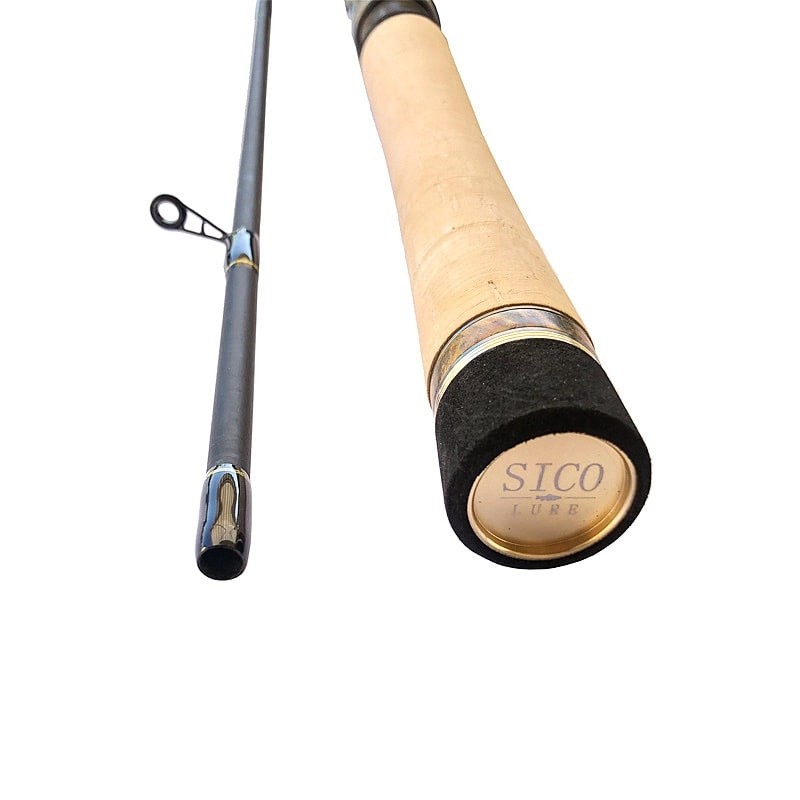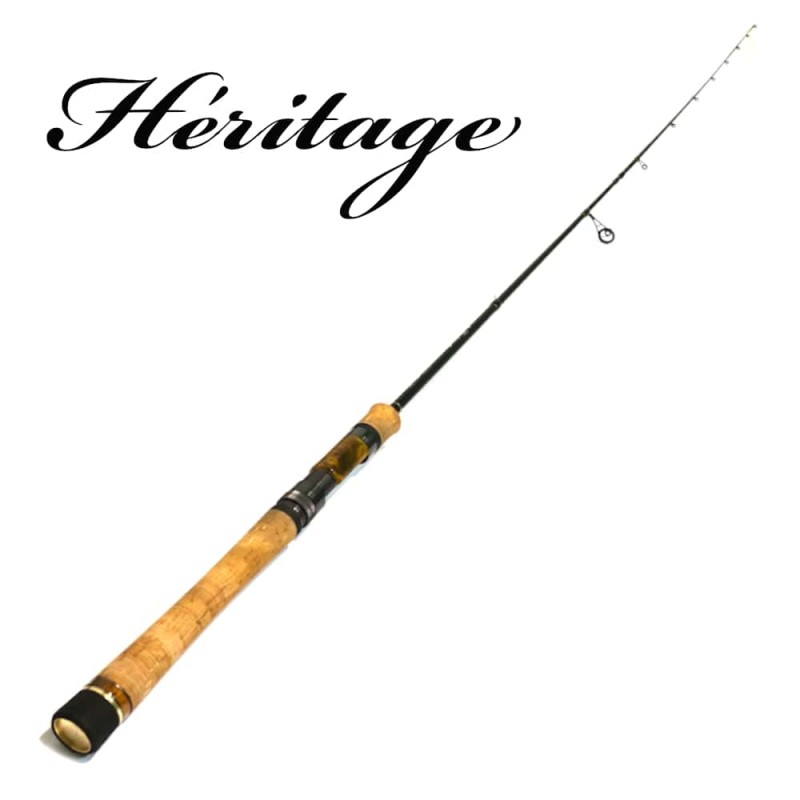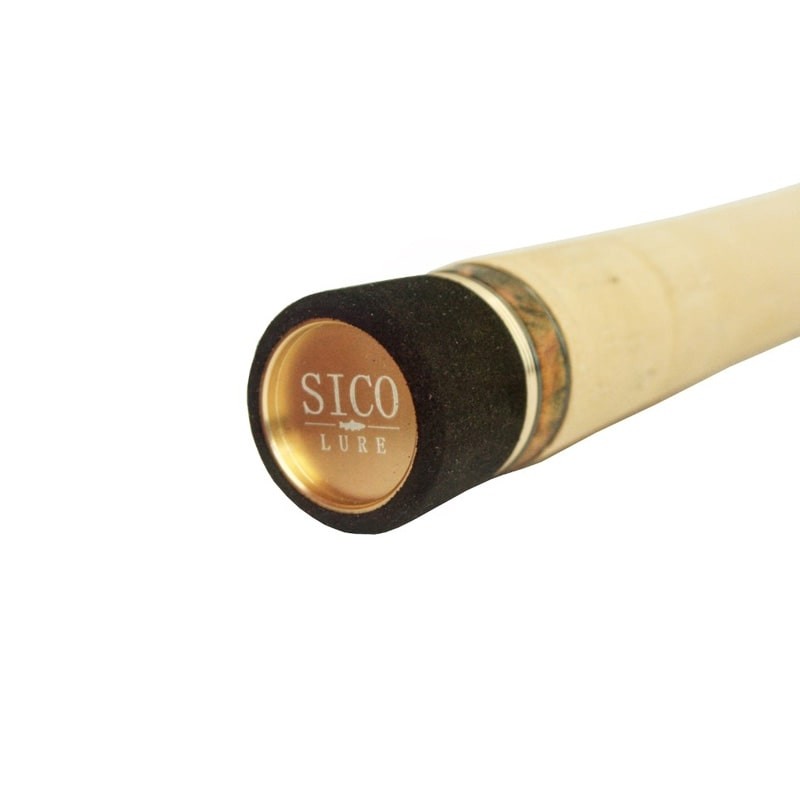 Heritage Fishing Rod
Trout fishing rod for lure fishing / 1.98 meters / 2-12 grams / 2 sections
The Sico-Lure Heritage spinning rod was specially designed for trout fishing with lures. Thanks to a strong fisherman's experience, our team has selected the best components to design this wonderful rod !
- Medium-Fast (more "fast" than "medium") 
- Double-ringed base (more control and better distance at casting ) 
- Very light (102 grams)
- Transport in rigid tube
More details in the description...
Lire la description complète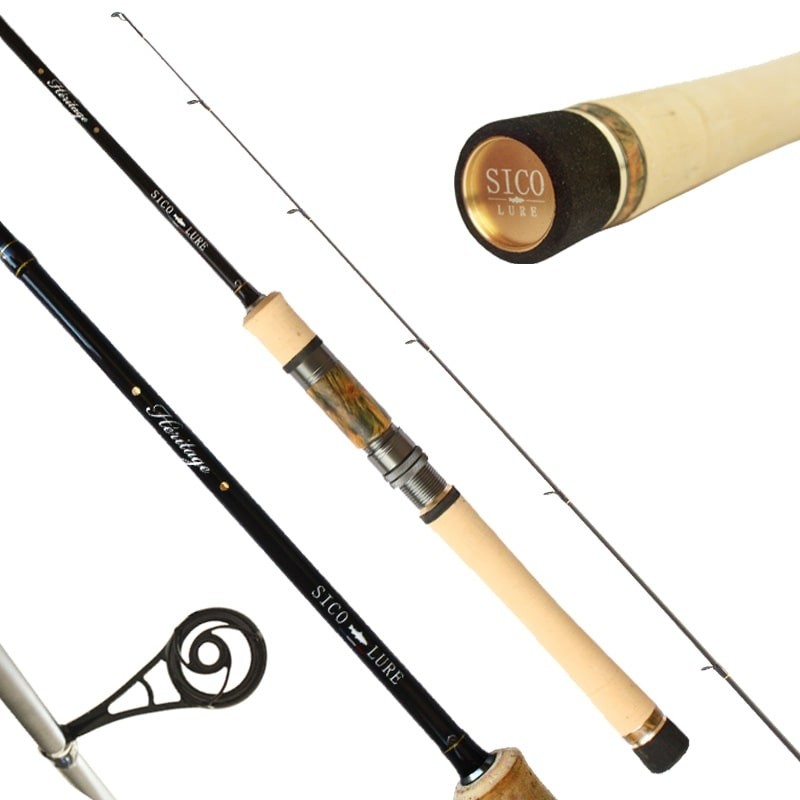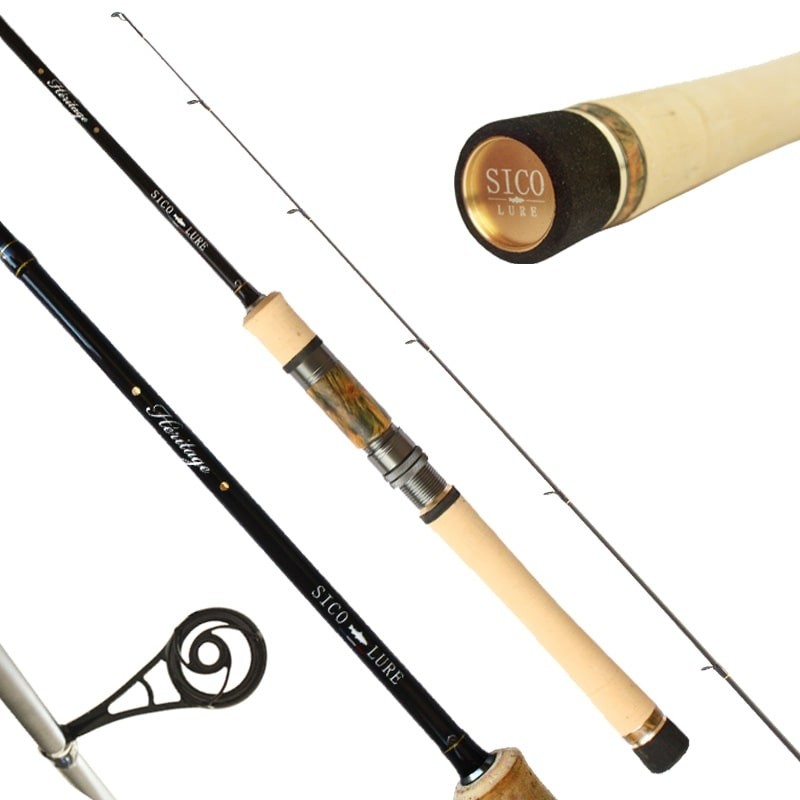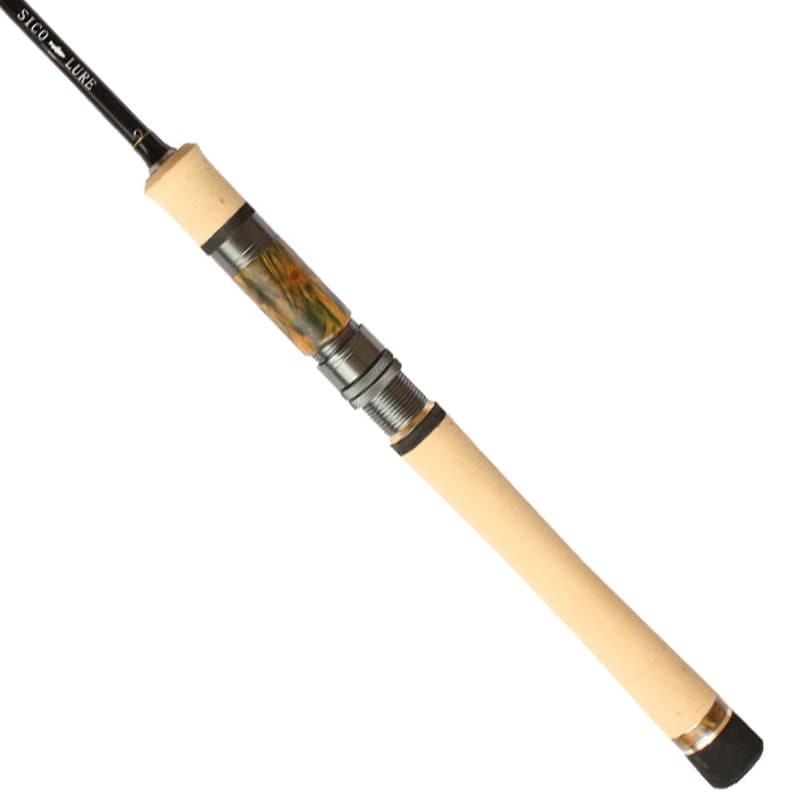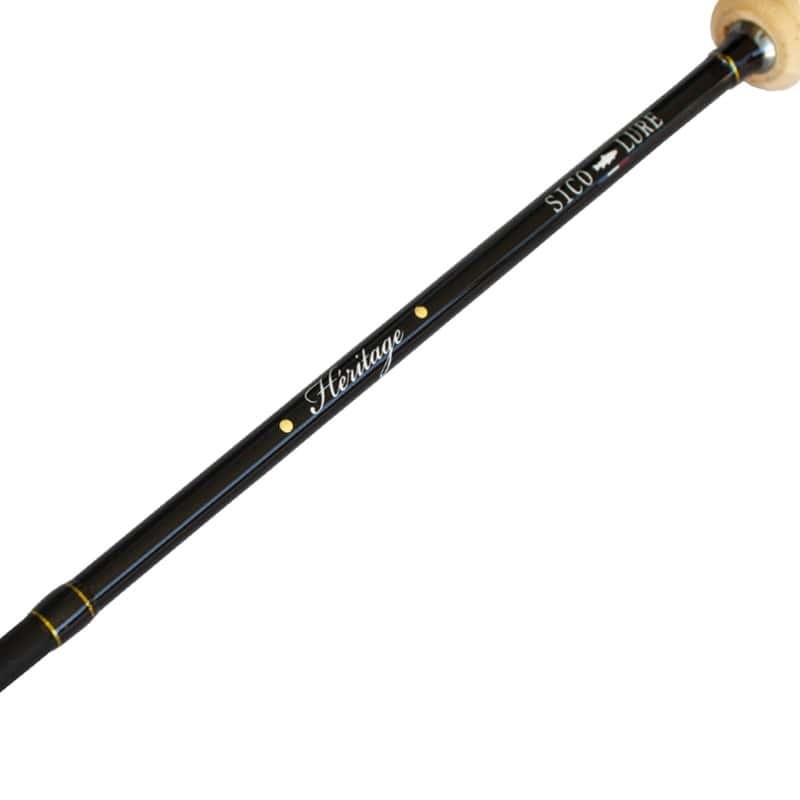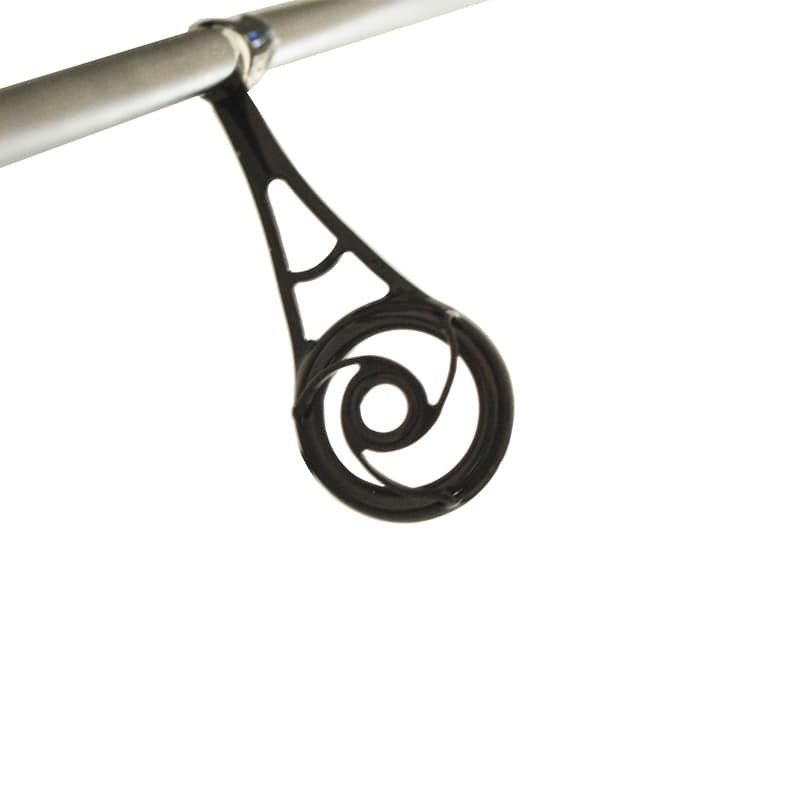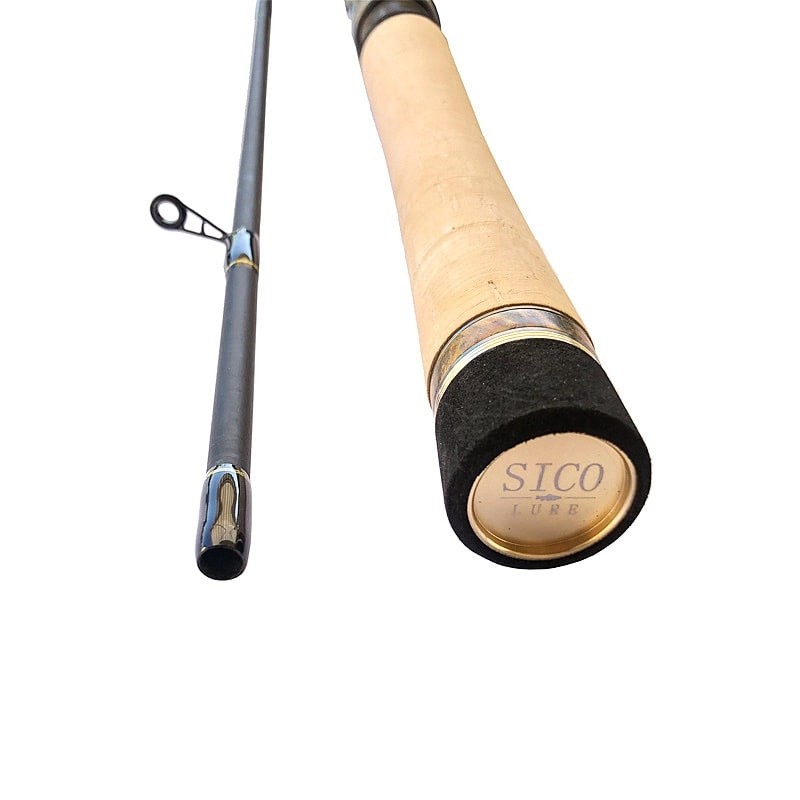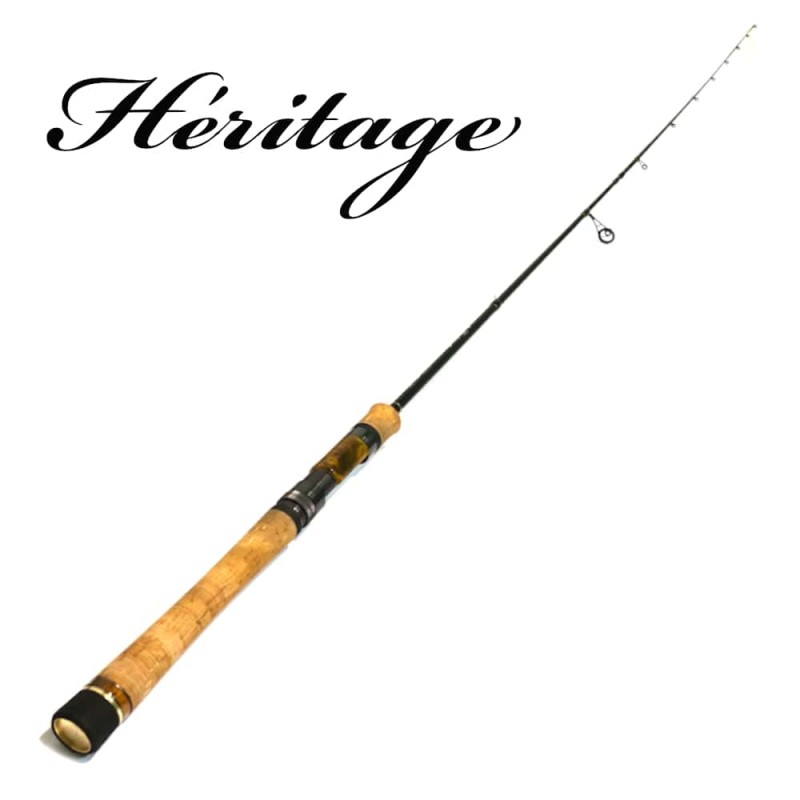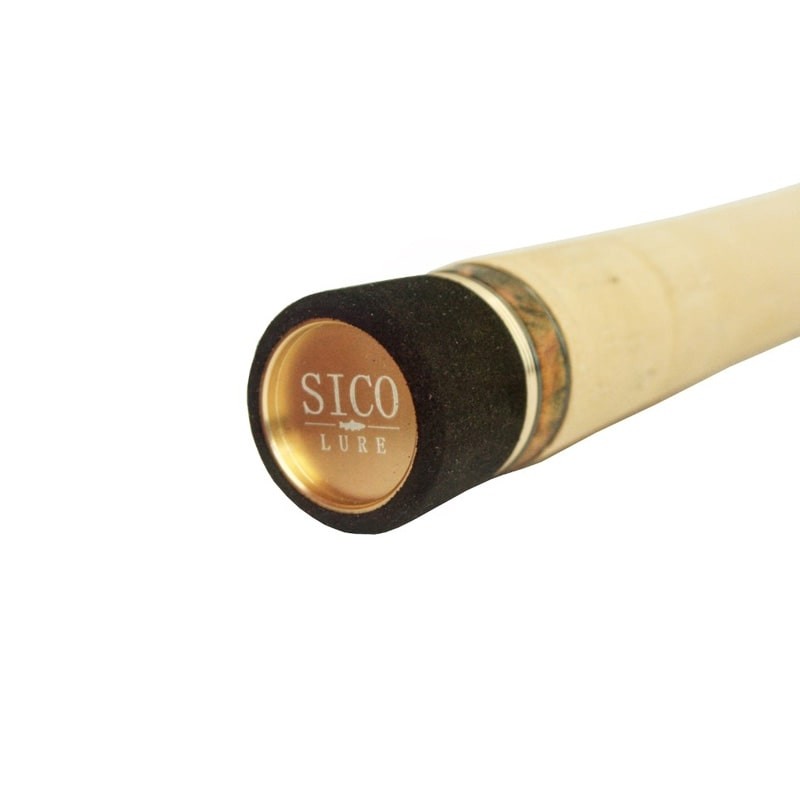 Its 198 cm length lets you go fishing in any river (small, medium and large rivers). 
After many tests, we have designed a carbon-made blank with excellent medium-fast action. This action helps avoiding off hooks. With plenty of power in reserve, this rod will easily deal with the toughest fishes. 
Fitted with an ultra-sensitive blank, you will analyse the bottom of the river down to the smallest details. Get a perfect control and feeling of your lures. 
With its power range of 2 - 12 grams, fish simply with micro-jig lures, soft lures, swimmers or bigger lures not exceeding 12 grams.
This Heritage rod is equipped with the new "Wave Fishing" ring technology: a double-ringed base lets you increase the distance and accuracy of your casts while getting better control at drifting. 
By the way, this spinning rod comes with an ergonomic reel seat offering comfort at fishing along with a sober and elegant look. 
Take it wherever you go thanks to it AAA-quality cork grip !
The wood-made butt is similar to the reel seat, as it gives more balance to the rod as well as an atypical look.